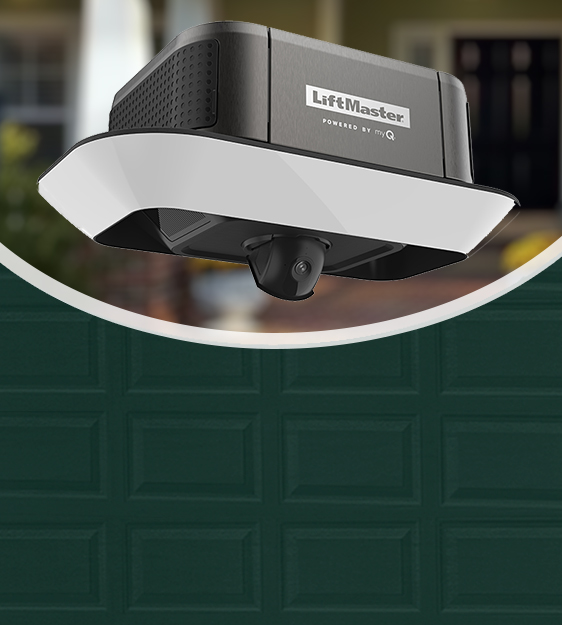 Precision Garage Door Openers of St. Louis
Garage Door Openers
Serving The St. Louis Area including St. Charles County, Jefferson County, Franklin County, and Metro East since 1999

1(877)898-3935
Click Here To Book Online Now





WITH 1,869 REVIEWS
CLICK
To view local phone numbers
314-453-4904
314-453-4904
---
West County





314-549-8772
314-549-8772
---
South County





314-453-4904
314-453-4904
---
Mid County





Breckenridge Hills

Northwoods

Oakland

Rock Hill

Vinita Park

Warson Woods
314-549-8772
314-549-8772
---
North County





Earth City

Glasgow Village

Riverview

Saint John
636-352-1404
636-352-1404
---
St. Charles County





Augusta

Cottleville

Defiance

Moscow Mills

New Melle
636-543-2004
636-543-2004
---
Jefferson and Franklin County





Grubville

Kimmswick

Pevely

Robertsville
618-663-4041
618-663-4041
---
Metro East Area





Alhambra

Cottage Hills

East Carondelet

Hamel

Hartford

Hecker

Highland

Madison

Marine

Moro

Roxana

Scott AFB

Shiloh

South Roxana

Venice

Wilderman

Worden
Precision Garage Door Openers of St. Louis
Serving The St. Louis Area including St. Charles County, Jefferson County, Franklin County, and Metro East since 1999
We install and repair most garage door opener makes and models! Our professionally trained technicians are happy to help you choose the perfect model for your needs and budget. If you need an opener installed or a garage door opener repaired in the St. Louis area, give Precision a call today.
Please read on to learn about the styles and convenient features available now on some of the best garage door openers you can buy. Whether you need smart features, energy-saving openers, or battery backup options, Precision Garage Door of St. Louis has an opener that will suit your needs.
Which Type of Garage Door Opener Is Best for You?
There Are 4 Main Types of Openers
Chain Driven Openers
Chain drives are typically the most commonly used and are a very reliable type of opener. This drive runs the garage door on its track by using a metal chain. Chain drives are slightly cheaper than belt drives.
However, chain drive openers tend to be noisy, so if your garage is located below or adjacent to the main rooms in your home, you don't want this opener. We typically don't recommend these types of openers because the small savings aren't worth it. LiftMaster® also does not warranty the chain for life like it does the belt on the belt drives.
Screw Driven Openers
Screw drive openers use a lifting device that runs on a threaded steel rod, rather than a chain or a rubber belt. These openers work best in locations where the weather and temperature are constant throughout the year.
They are the slowest and noisiest of all garage door openers, but also the least expensive. If you didn't like how noisy or slow your current opener was, you won't enjoy having a screw driven opener in your garage. Check out our video showing you the differences between openers below.
Belt Driven Openers
Belt drives are regarded as the best type of opener in the garage door industry. Not only are belt drives as reliable as chain drives, but they are also virtually silent. This drive runs on a steel-reinforced belt and typically costs more than chain & screw drive openers.
If your garage is attached to your home and has surrounding bedrooms, you'll never be bothered by the noise of your garage door if you get a belt driven opener installed. Many customers end up extremely satisfied with their purchase of a belt drive opener, and can't ever imagine going back to the noise of a chain opener.
Jackshaft Openers
When would you want a jackshaft opener? When you have high ceilings in your garage or want to free up some ceiling space. A jackshaft opener is mounted to the left or right of your garage door and attached to the torsion tube. The cost is slightly higher than a ceiling mounted opener.
Proper Garage Door Opener Installation
What Is The Best Garage Door Opener?
Watch this video and you'll get to listen and learn which is the right type of opener for you.
Proper Garage Door Opener Installation
Watch this video and ensure your garage door opener is installed properly.
Recommended Garage Door Openers For New Installation
87504-267 - Secure View DC LED Battery Backup Belt Drive Wi-Fi with Integrated Camera
LiftMaster's most advanced garage door opener ever.
Features:
Get alerts & control your opener from anywhere with built-in Wi-Fi & myQ technology
Access your garage even when the power is out with Battery Backup
360º LED lighting increases visibility in your garage
Integrated camera manually adjusts 360º allowing you to see the entire garage
HD quality video begins recording when motion is detected
Mic allows for 2-way audio communication
Features belt drive system and DC motor for whisper-quiet operation
Genie 3120 HD - Includes integrated Wi-Fi connectivity through its Aladdin Connect system
Offers durability and reliable performance, while Aladdin Connect allows you to monitor and control your garage door from almost anywhere.
Features:
Integrated Aladdin Connect® smart system
DC motor with Soft Start & Stop
Opening speed: Up to 7.0 in/sec †
Battery backup compatible – order with or without BBU
Limited Lifetime Motor Warranty**
2 light bulbs – Genie LED light bulbs recommended (60-watt max if incandescent bulbs used.)
GenieSense™ monitoring and diagnostic technology
C-channel rail for strength & aesthetics
Intellicode® security
HomeLink® & Car2U® compatible (No external repeater box or bridge needed.)
Genie 2128 - Wi-Fi-connected garage door opener with the Aladdin® Connect smart system built directly in
Reliable opener with more power along with the advantage of being able to monitor & operate it remotely
Features:
Includes integrated Aladdin Connect® smart device system
DC motor with Soft Start & Stop control
10 Year Motor Limited Warranty **
1 light bulb – Genie LED light bulbs recommended (60-watt max if incandescent bulb used.)
C-channel rail for strength & aesthetics
Intellicode® Security
HomeLink® & Car2U® compatible (No external repeater box or bridge needed.)
8500W - DC Battery Backup Wi-Fi Wall Mount Garage Door Opener
Designed to optimize space with wall mount location.
Features:
Get alerts & control your opener from anywhere with built-in Wi-Fi & myQ technology
Access your garage even when the power is out with Battery Backup
Automatic Garage Door Lock keeps the garage secure
Wall-mount design & DC motor eliminate noise & vibrations for a silent system
Warranty: Lifetime motor, 5 year parts, 1 year battery and accessories